SV-Con Control System
Fully Modular and Powerful
SV-Con is a set of HW, SW and I/O interfacing. It's development was supported by EU fundings and consulted by university and industry experts. System is fully modular and can be configured for horizontal/vertical thermal reactors, as well as other equipments used in semiconductor industry. SV-Con is ready both for installation in the new SVCS's furnaces (SV-Fur and SV-Sol) and in other manufacturer's refurbished equipment.
System Features
Fully modular
Powerful CPU unit
10,4" touchscreen LCD for operator interface
Robust and reliable Linux OS for control apps
TCP/IP based network
Remote access
SW Features
Windows based SW for operating personnel
Real-time monitoring
Process recipe management
Graphs (temperature, gas flow, …)
Event log (alarms, aborts, recipe progress, …)
Intelligent cascade temp. regulator with accuracy 0.1°C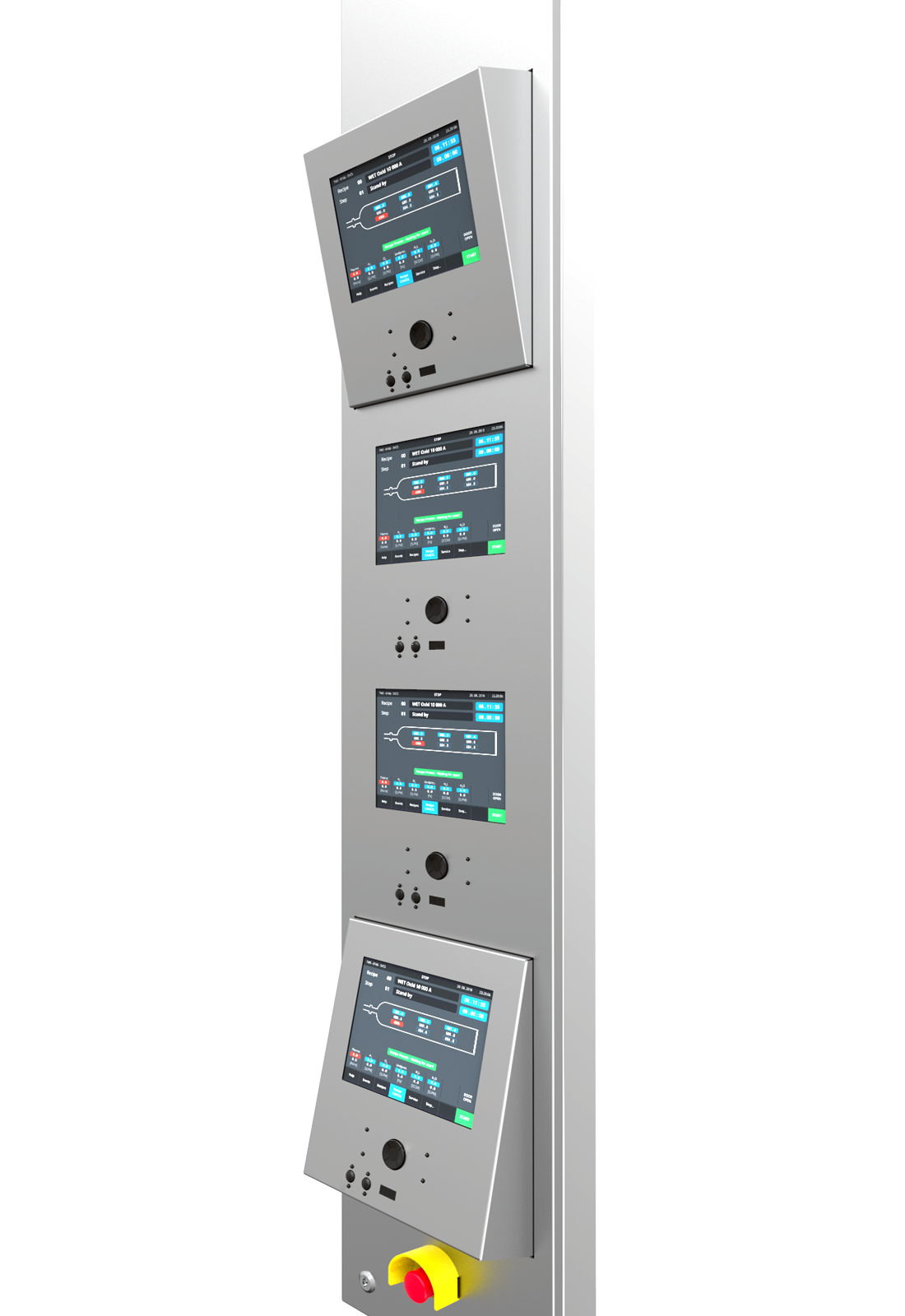 Available Interface Modules
MTS04 – Digital – 6xIn/8xOut
Output levels 0/24 V, Iout(max) = 100 mA. Input trigger level 12 V.
This unit can be configured for PWM sig nals output used f or the fur nace heating control.
MTS12 – Digital Pwr – 4xOut
A power source unit providing additional power for digital module.
Output levels 0/24 V, Iout(max) = 500 mA.
MTS05 – Analog Voltage – 8xIn/8xOut
Input and output levels 0..10 V, Iout(max) = 20 mA.
MTS13 – Analog Current – 8xIn/8xOut
Input and output levels 4…20 mA.
MTS11 – Security interlock
Control system independent, only hardware driven and configured system for prevention of dangerous situations. Interlock system monitors certain signals and in case of either control system failure or reciepe inconsistency, overrides control system commands.
Download